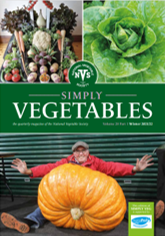 Wishing all our members a Happy New Year !
Looking forward to 2022 which kick starts with a Zoom talk by Raymond Higgins on Irish Vegetable Growing on Jan 4th. Check out the events section of the web site for more details to book your slot.
We hope you enjoy your latest bumper edition of your SV magazine too to inspire you for the year ahead.