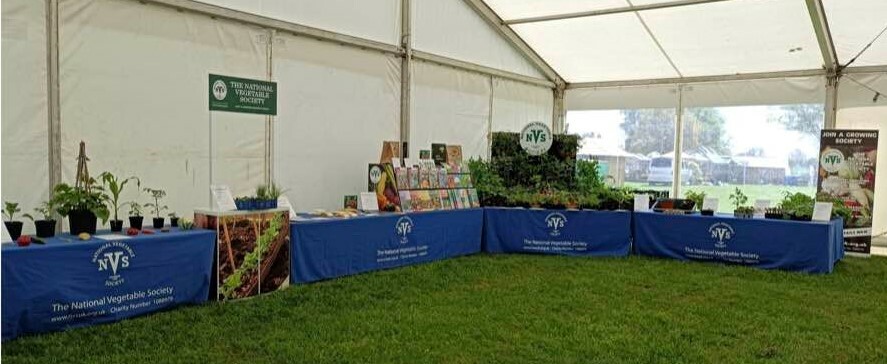 The Midlands Branch are getting ready for the Malvern Spring Festival which is on from Thu 5th to Sun 8th May. They have been working to prepare their display stand today which is situated in the 'Grow to Know' Marquee, so why not visit the show and drop by at the Midlands Branch Stand.
There's members on hand to give you great veg growing advice and chat plus they have a wide range of veggies grown in pots ready for you to buy and enjoy growing on in your garden.
We hope to see you there.