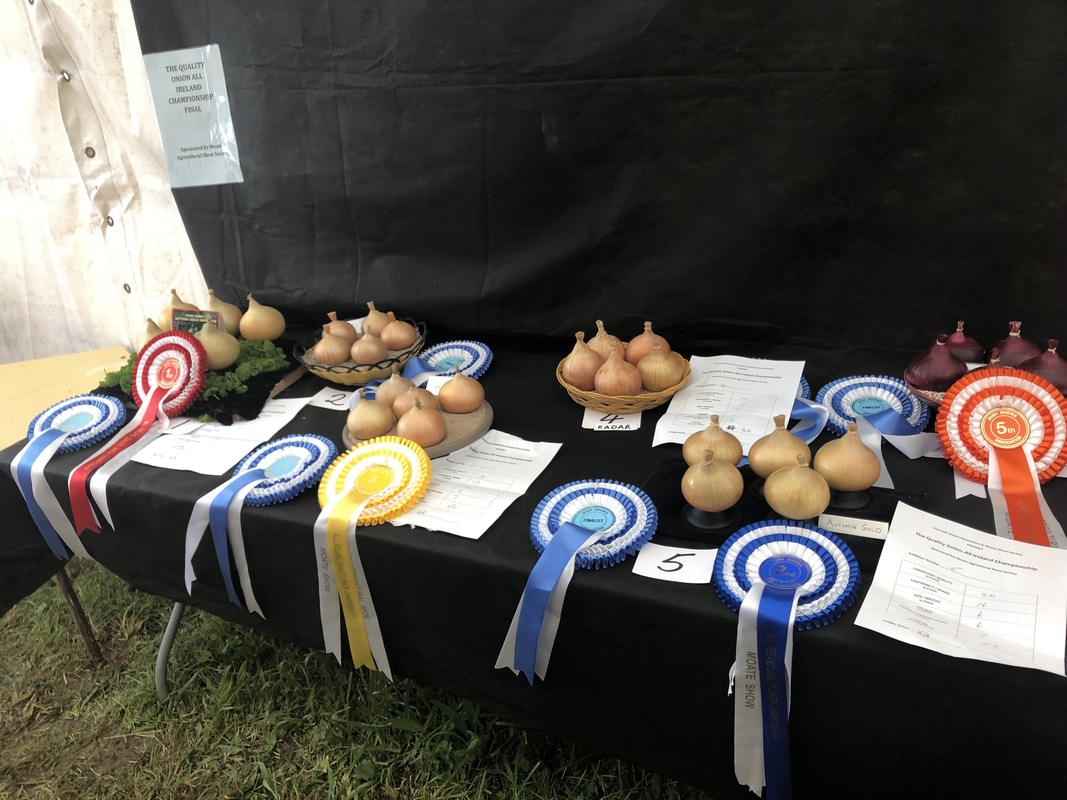 THE IRISH SHOWS ASSOCIATION & VIRGINIA SHOW PRESENT THE QUALITY ONION ALL IRELAND CHAMPIONSHIP
Event Date: 24 Aug 2022
Venue: Virginia Agricultural Show, The Showgrounds Virginia, Co. Cavan.
Each Exhibit is to consist of the following:

•A dish of 5 onions of any variety.
•The onions may be grown from either seeds or sets.
•The onions may be Autumn or Spring Sown.
•Each onion must be tied and weigh not more than 450grams. The onions to be harvested and have clear unbroken skins.
•A special qualifying class will be held at selected shows. Two exhibits may qualify for the final, if the judges agree that the standard is high enough.